Pound For Penny, This Remodel Is Fabulous!
Bymanager
Comments Off

on Pound For Penny, This Remodel Is Fabulous!
They remodeled for pennies on the dollar …literally! Some people believe it's only good luck to pick up a penny if heads is showing. A penny with the tails side up should be turned over for another person to find. You may hear people repeat a common rhyme to this effect: "Find a penny, pick it up. All day long, you'll have good luck."
Do you stop to pick up a penny? No matter how it lies there, most people will walk right over it never giving it a second glance. But, a penny will add up in a jar over time and you just may be wanting pennies to do a remodeling job such as these people did. Making a penny floor and bar was way cheaper than getting the wood and flooring from a store and best of all…they did it themselves saving on a contractor's fee.
Just One Penny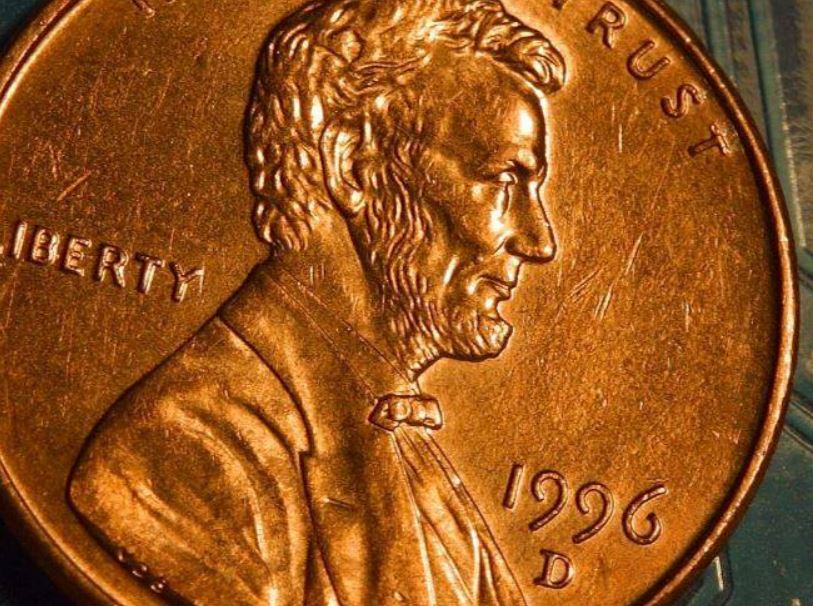 And to think this all started with was just one penny! Pound for penny, all these designs cost much less than to buy linoleum, carpet or wood.
Uniqueness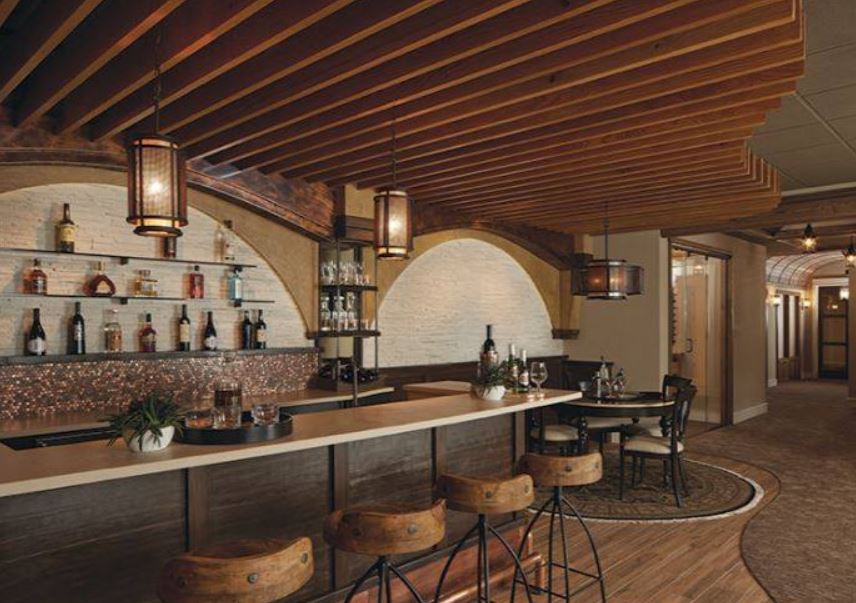 A homeowner in Detroit lined a backsplash with pennies giving his bar area a unique style.
Edginess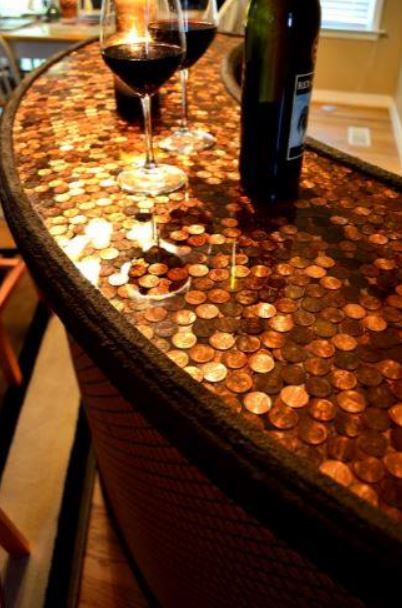 And the pennies made the perfect circular edge unlike any woodworker could do. Costs came in much less than any marble or granite.
Complimenting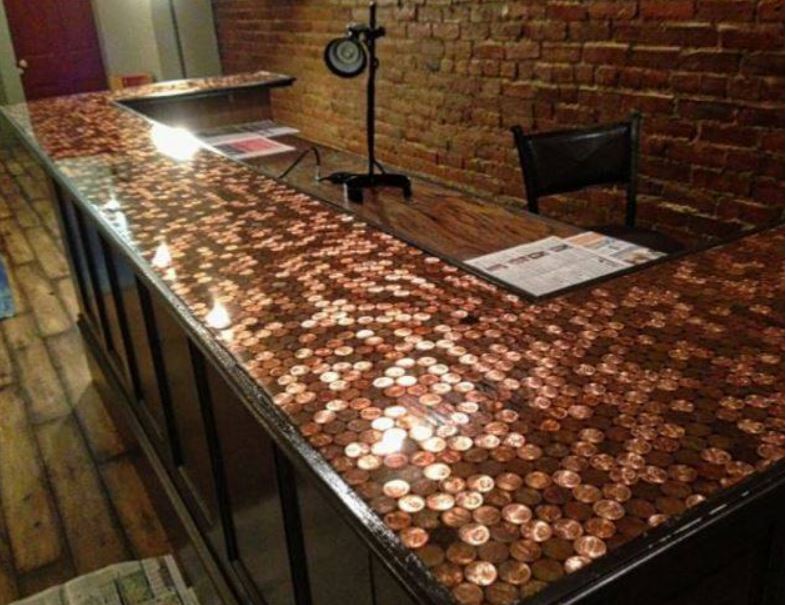 Square edges not a problem. The pennies compliment any brickwork. They give it that extra edge needed to spotlight the next round of cocktails.
Penny Bar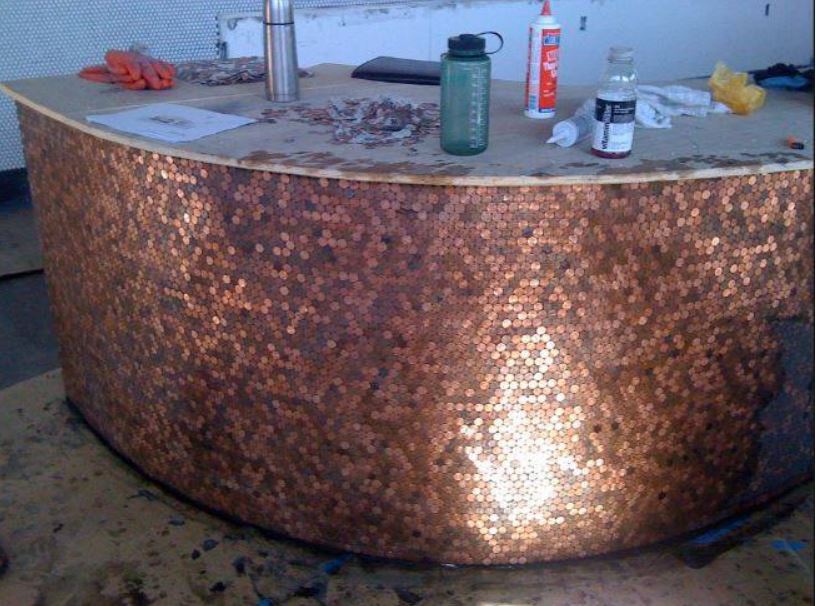 The base of the bar is just as important as the top. Add pennies all around the base. edge and top. But why stop there…
Flooring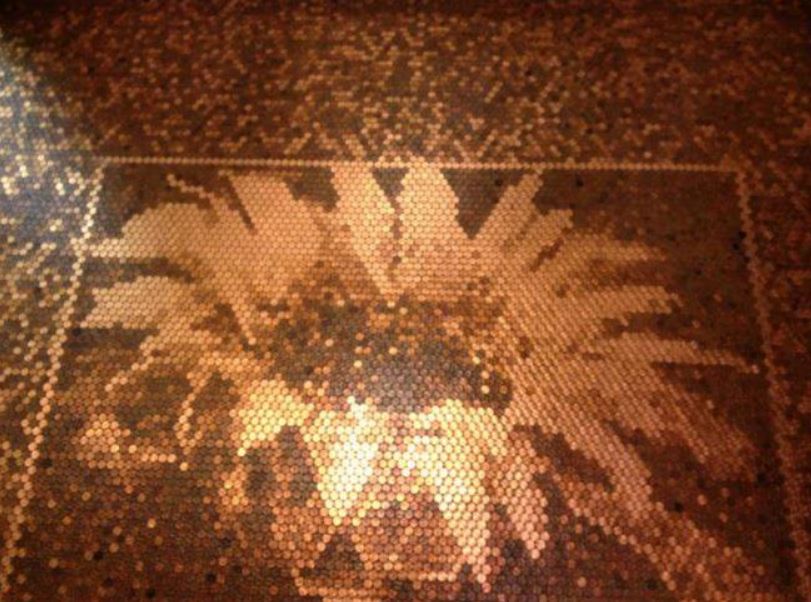 …continue on to the floor as well! This would be so easy to clean by just using some Copper Brite!
Kitchen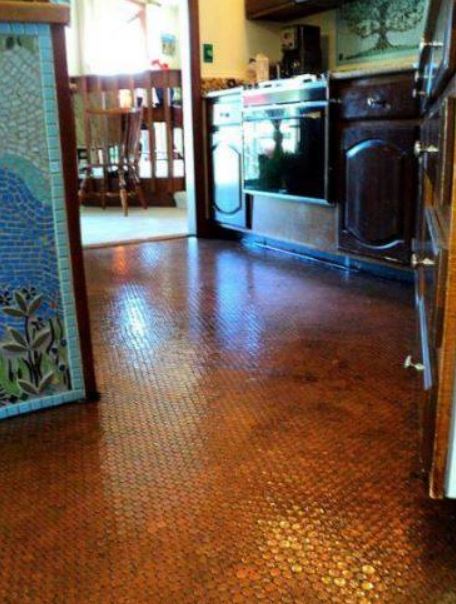 A kitchen would make the perfect place to add a few pennies. Very durable and easily to clean.
Close Up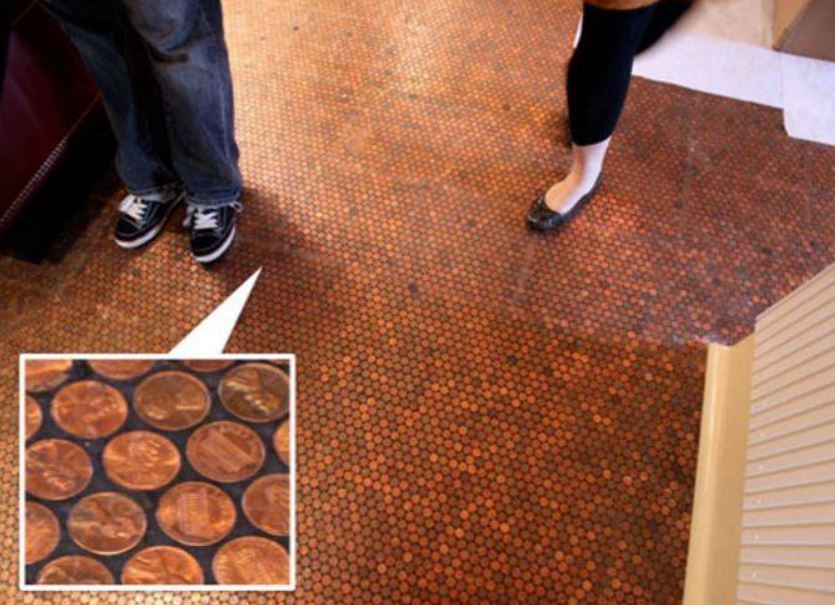 A close up shows how you can make the print using both sides of the coin. You could even stragically place a special pennies here and there such as birthday years and anniversaries. Make one are all wheat pennies, how awesome!
Tables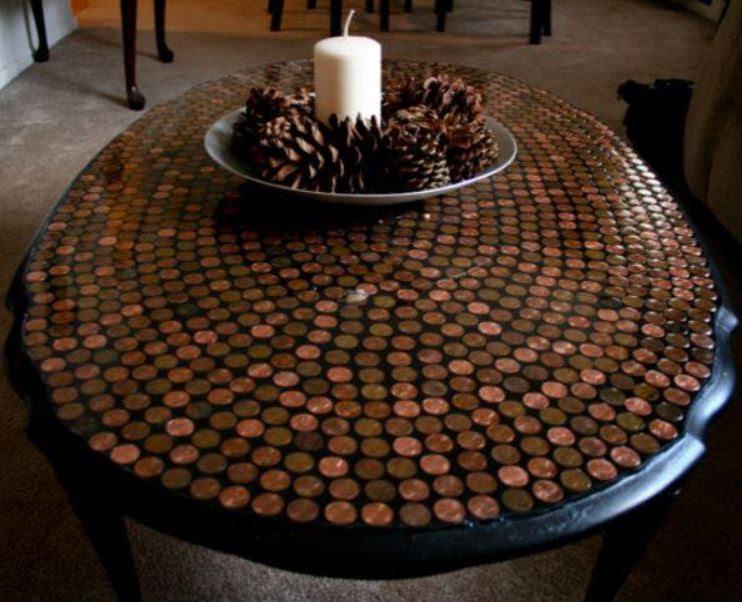 Table tops look amazing especially with the right centerpiece to accent the copper of the pennies. You can make most anything using pennies to add decoration to your home.
Closets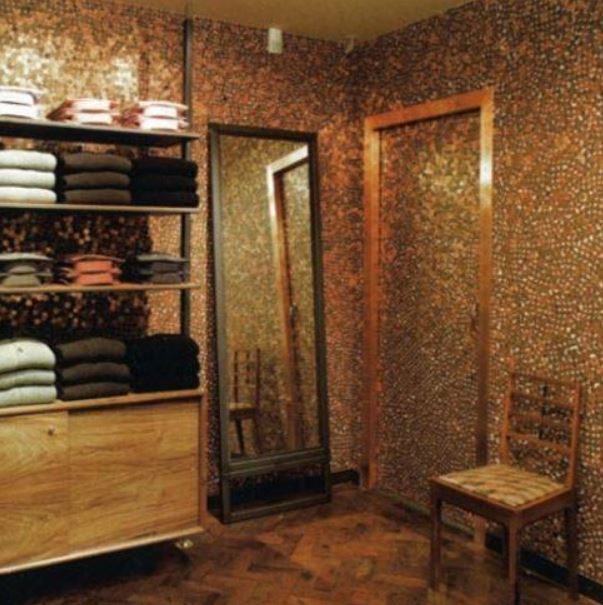 How manly is this closet walls and door! And it was done for only a few pennies…literally! See how collecting all the pennies you find can add to remodeling your entire home.
Bathroom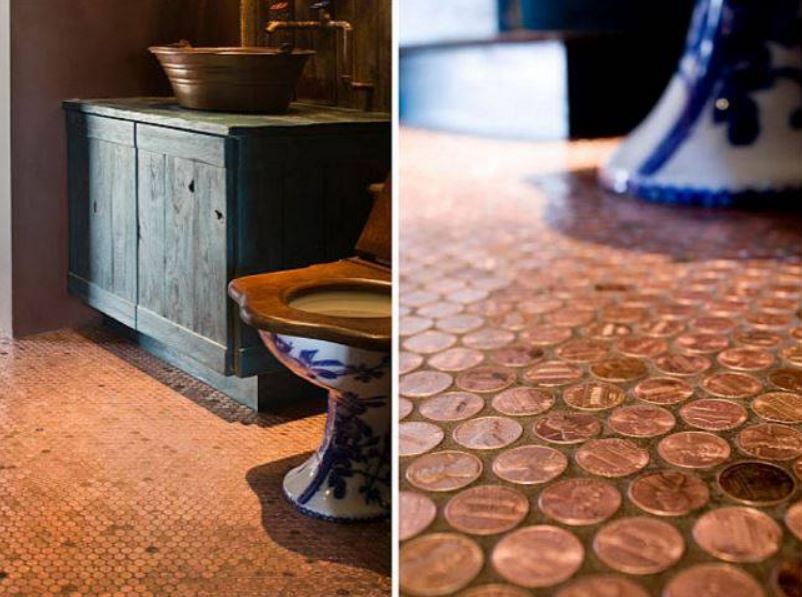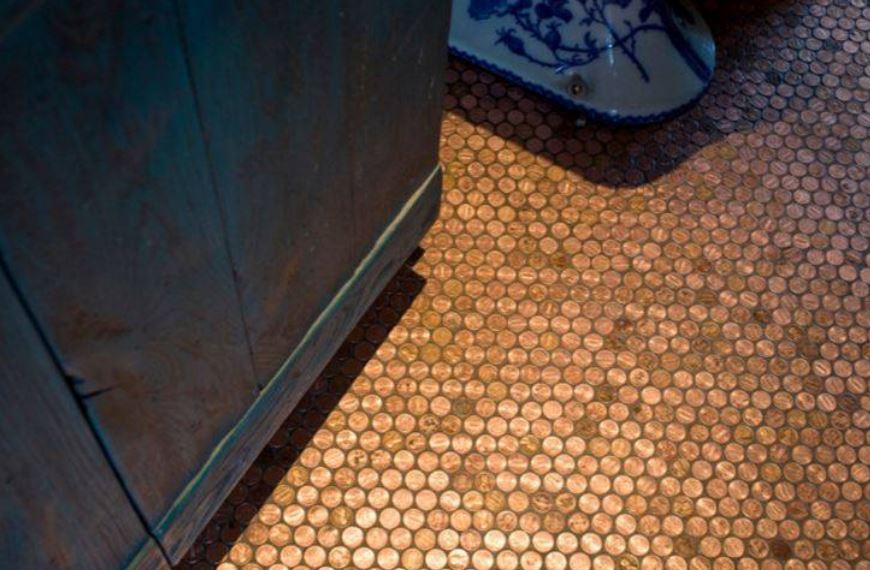 Why stop there? There is an unmentionable room we need to mention…the bathroom! No more wet soggy carpet from getting out of the shower or if an unfortunate toilet was to overflow. Just simply mop the floor with ease! kitchendesigns